Associate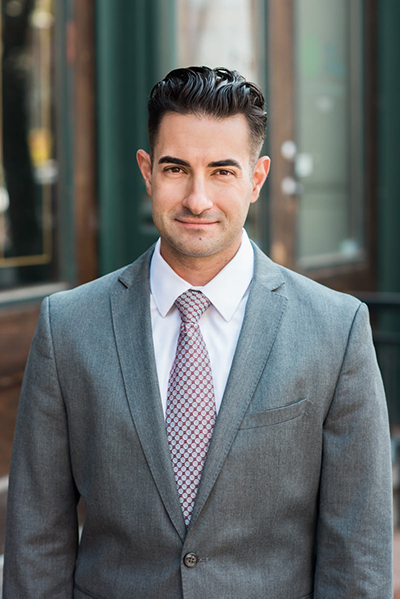 Practice Areas:
Business Law, Business Acquisitions and Sales, Commercial Law, LLCs, Estate Planning, Health Care Law
Biography:
A Colorado native, Chris Tzortzis was born and raised in Denver, Colorado. He attended Colorado State University in Fort Collins for his undergraduate studies, and the University of Akron School of Law where he received his juris doctorate.
After graduating from the University of Akron, School of Law in 2012, Chris moved back to Colorado where he got his start at a small boutique law firm in Greenwood Village practicing health care law, estate planning, business and corporate formation, and a variety of other matters to serve small and mid-sized businesses, and individuals.
In 2015, Chris started Tzortzis Law Firm, PLLC, to serve the needs of small businesses and individuals, with the goal of providing accessible legal counsel and a sense of security through the quality of services he provides. Initially, Chris served as in-house legal counsel to a credit repair organization and an advertisement technology start-up, among others, as he loved working with businesses that were starting from the ground floor. While continuing to practice law on the side, Chris transitioned to the Colorado Department of Health Care Policy and Financing in 2016 where he worked with Denver Health Medical Plan to oversee their compliance with state Medicaid. In mid-2019, Chris joined Hackstaff, Snow, Atkinson & Griess, LLC to expand his practice areas, build upon his areas of expertise, and better serve his client.
Education:
Colorado State University, B.A.; University of Akron School of Law, J.D.
Admissions:
Colorado
Professional Membership:
Colorado Bar Association, Denver Bar Association